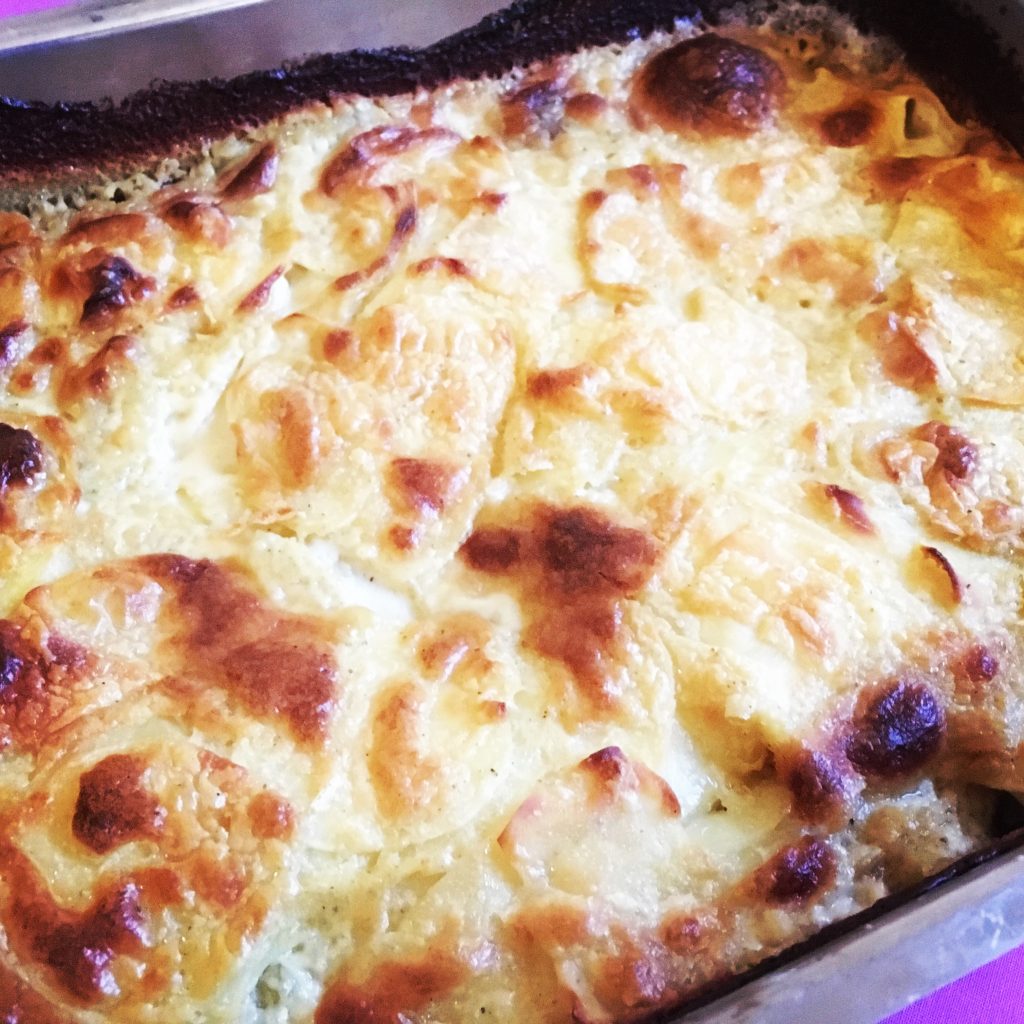 I used to make this gratin a lot when I worked as an au-pair girl in Switzerland in the early 90s. The original contains lots of Gruyère cheese. This, however, is the vegan version. Enjoy!
Serves 3-4
800g potatoes
1 onion
400ml oat cream
50g pine nuts
1 tbsp vegetable stock powder
2 tbsp nutritional yeast
1/2 tsp ground nutmeg
1 tsp sea salt
White pepper
Olive oil In a food processor, mix together the cream, nuts, stock powder, nutritional yeast, nutmeg, sea salt and pepper. Mix until smooth. Peal and finely slice the potatoes. Peal and finely slice the onion. Grease a baking pan with olive oil, and in layers, spread the potatoes, onion and pour over the cream mix. Top with cream mix. Bake in the oven on 200 °C (fan) for 35-40 minutes.