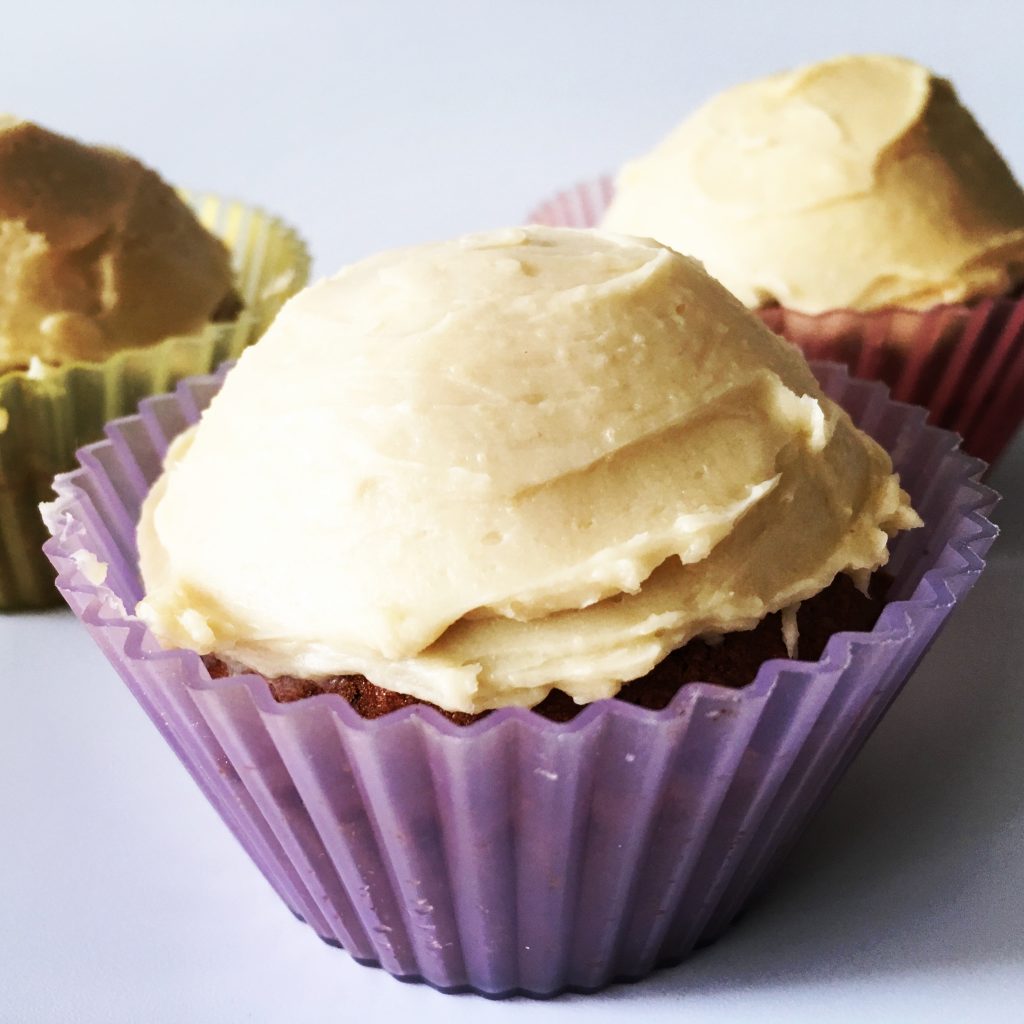 Plant-based, gluten-free and free from white, refined sugar. Enjoy!
Cupcakes
200g carrots
200ml oat flour
200ml rice flour
250ml coconut sugar
2 tsp baking powder
1 tbsp cinnamon
1 tbsp chia seeds
1 tbsp tapioca flour
1 tsp psyllium husk
2 tbsp rapeseed oil
200ml almond milk
Frosting
40g cacao butter
2 tbsp almond butter
3 tbsp maple syrup
2 tbsp coconut butter
Preheat the oven to 200 °C (fan). In a bowl, blend all the dry ingredients. Add the oil and the milk to the flour mix. Finley grate the carrots and add it to the batter. Blend well. Pour the batter into cupcake cups and bake in the oven for 15-20 minutes. Let cool completely. For the frosting, melt the ingredients together on low heat and stir well. Let cool in the fridge for 30 minutes before adding on top of the cupcakes.